Women's Wax Jackets & Gilets
At Hidepark our collection of luxury Women's Wax Jackets and gilets provides a range of styles and colours, allowing you to find the perfect wax jacket for you. From longer Wax Coats that prepare you for wet weather days to wax jackets that give you all the style of a leather jacket with the practicality of a raincoat, and our wax gilets that keep you warm with all the bonuses of layering for style and comfort.
Our range of wax jackets and coats offers comfort and warmth, whilst providing a level of water resistance that is perfect for colder seasons and rainy days. 
The Cora Wax Gilets are perfect for transitioning between seasons, providing a light warmth that can be layered to create a unique, cosy style, whereas the Bernice Wax Shooting Vest creates a look that is both stylish and functional.
Designed to protect the wearer against ranging weather conditions, Wax Jackets are the perfect addition to any adventurer's wardrobe, from windy walks in the countryside to rainy strolls through city streets. 
Originally designed for protection in the countryside, wax jackets now have a home in any wardrobe, no matter the location. Country chic or a city slicker, a wax jacket is an ideal throw-it-on item for rainy days.
Showing 1 - 13 of 13 Results
Showing 1-13 of 13 Results
WAX JACKETS AND GILETS
WOMEN'S WAX JACKETS
Made from the highest quality waxed cotton and leather, our range of waxed products give a high end appeal. Providing a classic style for everyday wear with luxury finishes make this iconic and practical coat the perfect addition to any town and country wardrobe. Shop the full collection today.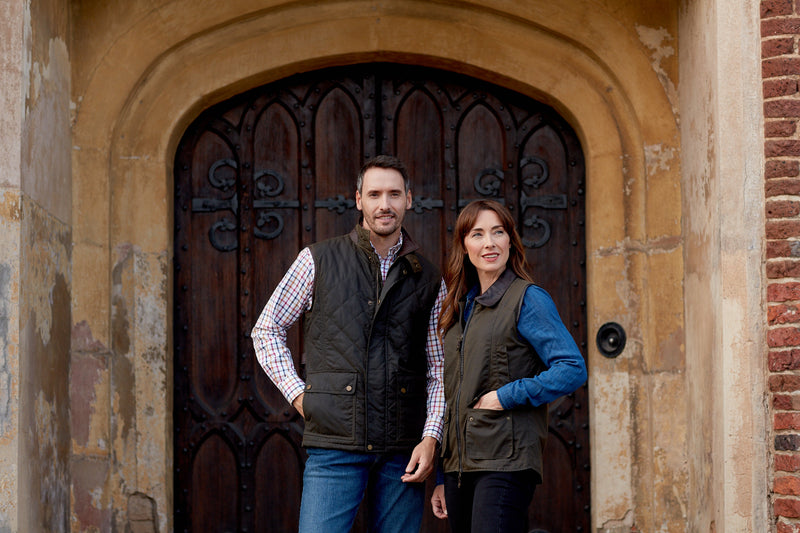 SHOWCASE
OUR DISTRIBUTORS